Nexus Summit 2020: "More Than a Meeting©"
Retaining the Vital Focus on the Interprofessional Clinical Learning Environment
Thank you for gathering online for the Nexus Summit 2020! With over 200 learning opportunities, it is clear that the field of interprofessional practice and education is expanding and deepening.
Now you can dive into the Nexus Summit presentations you missed in the live sessions in August and October!
A Personalized Learning Experience
We have created the More than a Meeting platform as a unique virtual environment to support deeper, personalize learning. You will be empowered to take control of your learning with advanced search functions and tools to support active engagement. All of the content on the More than a Meeting platform is fully searchable, indexed and organized through a robust repository of themes, key words, authors, organizations and search terms so you can easily find the content most relevant to your interests.
90+ Hours of Content
Customize your learning with a selection of more than 200 informative sessions over three days in August and 8 days in October. You can create your personal learning experience with MySummit Schedule and save all of your sessions for future reference. Earn up to 40 hours of accredited continuing professional development hours.
Inspirational Keynote Speakers
Join us for four plenary sessions designed to make us a little bit uncomfortable as they push our thinking about interprofessional collaboration on topics including diversity, disparity ad health care teams, family caregiver voice in the time of COVID-19, accreditation, regulations and future implications for practice and policy in a pandemic, and how we lean in to our upended world.
13 Thematic Content Tracks
Access unmatched, comprehensive programming across 13 tracks.
August Tracks: substance abuse prevention, interprofessional oral health, online virtual and technology-facilitated learning, interprofessional leadership and mentoring, interprofessional learning in practice, patient, family, community and caregivers, and student-led and engaged interprofessional collaboration
October Tracks: Faculty/Preceptors development, longitudinal IPE curriculum, interprofessional simulations, assessment, evaluation and big data, social science of interprofessional practice, collaboration and education, accreditation considerations.
Retaining the Vital Focus on
Optimizing the Interprofessional Clinical Learning Environments:
Better Care, Better Value, Better Education

Thank you to our Nexus Summit 2020 Innovator Sponsors:

Nexus Summit 2020 is hosted by the National Center for Interprofessional Practice and Education, a public-private partnership that is committed to studying and advancing the way stakeholders in health work and learn together.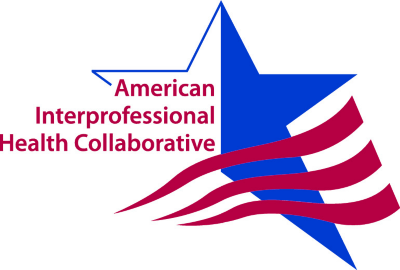 The summit is jointly co-hosted with the American Interprofessional Health Collaborative (AIHC), the professional community of the National Center, working to continuously expand and elevate the conversation and study of interprofessional models, generating new knowledge and sharing it widely. We invite you to join us as we come together, learn and grow.

Nexus Summit 2020 is co-hosted by the National Collaborative on Improving Clinical Learning Environments (NCICLE). NCICLE provides a forum for organizations committed to improving the educational experience and patient care outcomes within clinical learning environments. NCICLE seeks to simultaneously improve the quality of learning and patient care within CLEs through shared learning and collaborative practice among its member organizations.