Nexus Summit 2020: "More Than a Meeting©"
Retaining the Vital Focus on the Interprofessional Clinical Learning Environment
Wow! Like everything else, COVID-19 upended our lives and threw us a big surprise that led us to take the Nexus Summit 2020 virtual. We couldn't be more optimistic about interprofessional practice and education (IPE) based upon the response.
In March, we could not have predicted that we would receive more abstract submissions than ever before in each of the last four Summits. The abstracts are of higher quality and from more diverse audiences, showing how far the field of IPE is advancing.
With the National Center technology capabilities in the nexusipe.org platform, we have created a dynamic More Than a Meeting© virtual learning experience for August, into the fall and beyond. By using the National Center's More Than a Meeting© tools, resources, curated systems, enduring materials, and designed learning experiences, Nexus Summit 2020 participants will learn about, from and with colleagues to advance their own teamwork back home. Here are the features of the learning experience:
Theme-based interprofessional learning

Tracks: Each abstract received multiple reviews and are organized into learning tracks.

Seven tracks will be offered August 6, 13, 20, all with a focus on aspects of the interprofessional clinical learning environment

Substance abuse prevention, education and management through interprofessional collaboration
Interprofessional oral health
Online, virtual and technology-facilitated interprofessional learning
Interprofessional leadership and mentoring - local, system, and national
Interprofessional learning in practice
IPE through the eyes of individuals: (patients, clients, people), families, caregivers, and communities
Student-led and engaged interprofessional collaboration

Six tracks will be offered October 5-November 6 as added value, beyond what was planned for the original Nexus Summit program. These tracks focus on core competencies to advance the field.

Faculty/preceptor development to facilitate interprofessional learning
The longitudinal interprofessional practice and education curriculum
Interprofessional curriculum - simulations
Assessment/evaluation and big data
The social science of interprofessional practice, collaboration and education
Accreditation considerations

Deeper learning, facilitated by content experts using reflective, learning guides

Track leaders: During the live session of the virtual meeting, content experts will lead discussions for the lightning talk sessions and facilitate the question and answers during seminars. Each leader has read the abstracts and will be ready for active engagement and provocative dialogue.

Reflective learning guides: The National Center is working with track leaders to support pre-, during, and post-meeting learning by developing Learning Guides featuring learning objectives, along with reflective questions and advance resources to orient yourself to the theme. The goal is to support Nexus Summit participants to come ready to engage and learn about, from, and with each other.

Create your personal learning experience with "My Summit"

Nexus Summit August and Fall Sessions will offer more than 90 hours of live and pre-recorded content to support your learning today and into the future. Plan your personal learning experience in advance by creating "My Summit Schedule". Simply click by any session to curate a personal collection of the sessions important to you. From there, you'll be able to accessing the learning guides and navigating which sessions to attend in real-time, on your own time or archived for a later time.

Advanced search functions to customize your learning

Take control of your learning with advanced search functions and tools that support active engagement. All content on the "More than a Meeting©" platform is fully searchable, indexed and organized through a robust repository of themes, key words, authors, organizations, and search terms so you can easily find the content most relevant to your interests.

Interprofessional Continuing Education Credit

The National Center for Interprofessional Practice and Education is accredited by the Accreditation Council for Continuing Medical Education (ACCME), the Accreditation Council for Pharmacy Education (ACPE), the American Nurses Credentialing Center (ANCC) and the Association of Social Work Boards (ASWB) Approved Continuing Education (ACE) program to provide continuing education for the healthcare team.

Our intent is to provide accreditation and continuing education credit for the plenaries, seminars, and lightning talk recordings and discussions, totaling more than 40 hours of continuing education credit.
Retaining the Vital Focus on
Optimizing the Interprofessional Clinical Learning Environments:
Better Care, Better Value, Better Education

Nexus Summit 2020 is hosted by the National Center for Interprofessional Practice and Education, a public-private partnership that is committed to studying and advancing the way stakeholders in health work and learn together.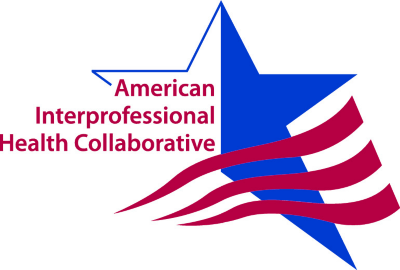 The summit is jointly co-hosted with the American Interprofessional Health Collaborative (AIHC), the professional community of the National Center, working to continuously expand and elevate the conversation and study of interprofessional models, generating new knowledge and sharing it widely. We invite you to join us as we come together, learn and grow.

Nexus Summit 2020 is co-hosted by the National Collaborative on Improving Clinical Learning Environments (NCICLE). NCICLE provides a forum for organizations committed to improving the educational experience and patient care outcomes within clinical learning environments. NCICLE seeks to simultaneously improve the quality of learning and patient care within CLEs through shared learning and collaborative practice among its member organizations.